The famous German painter Christian Wilhelm Allers tells us about Rebecchino hotel in his book "Beautiful Naples".
He regularly stayed there in 1892 and said that a good traveller "….will not regret staying in a hotel close to the station or lunching in one of the good trattorias close by"; and he continues....."this is why, when I come to Naples, I always go to a hotel near the station, and more precisely, the Rebecchino hotel, also known as the Romano Palace, overlooking Corso Garibaldi which is always buzzing with life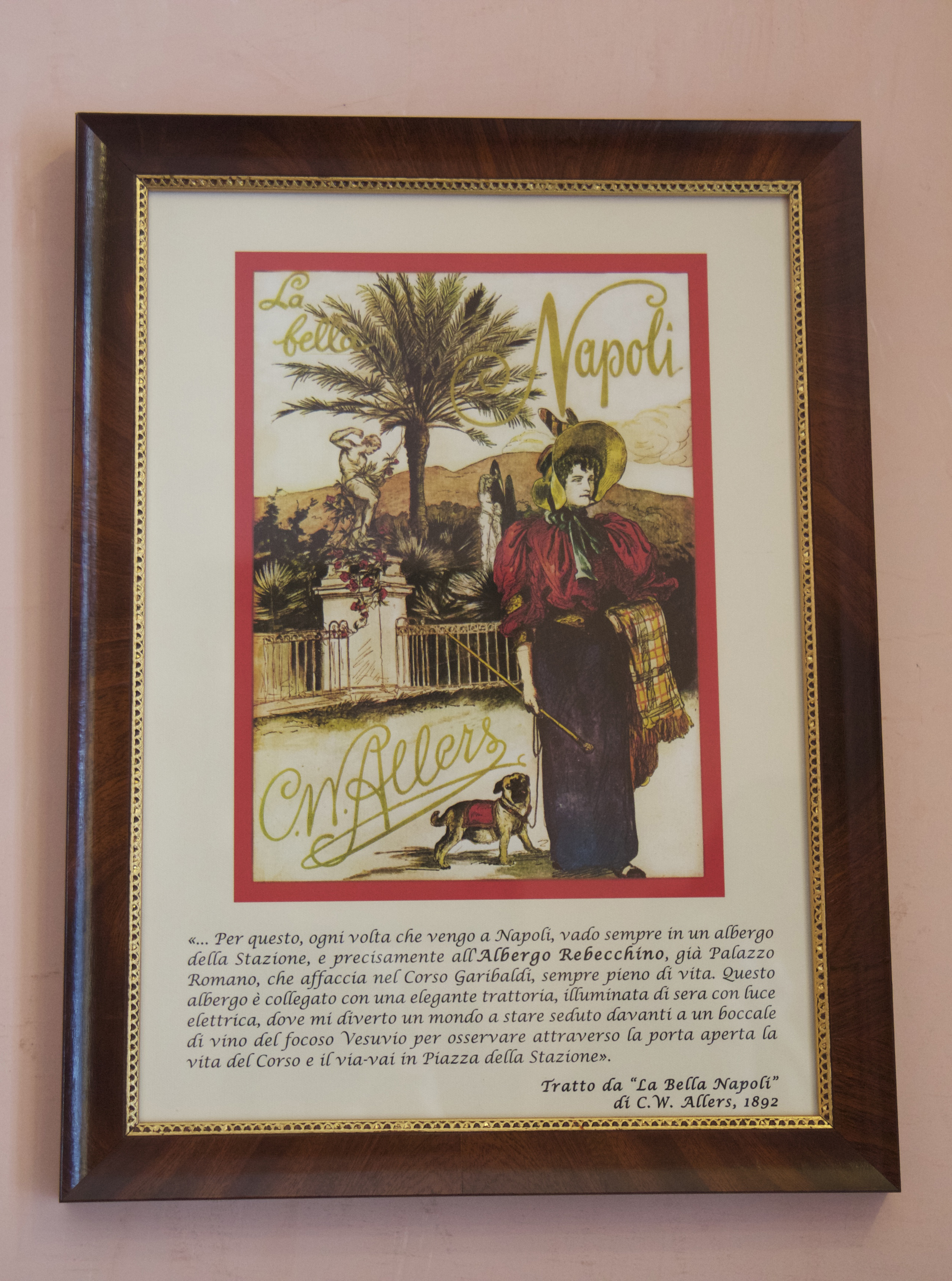 Salvatore Di Giacomo, famous neapolitan novelist, in his novel "Assunta Spina", recall "locanda del Rebecchino". You can watch two scene of the namesake film.